Robotic Revision Vaginoplasty, Baltimore Maryland
Revision vaginoplasty is one of the most common procedures performed by Dr. Del Corral. Vaginal Stenosis or Vaginal canal narrowing, can occur due to a combination of factors including poor initial depth with surgery, failure to dilate, pain and wound healing complications.
After your initial consultation you will meet our patient navigator who will assist you thru the process and preparation prior to surgery. Make sure you have a list of questions and are prepared prior to the consultation.
Helpful Tips Prior To Consultation:
Obtain your previous operative records and consultations.
A consultation with a Pelvic Therapist can be very helpful navigating thru the dilation process. Dr. Del Corral will ask you to see a pelvic therapist after surgery.
Information will be provided regarding medications, diet, and post operative care during consultation.
Aesthetic revisions are quite common during revisional procedures. It is helpful to bring a list with your aesthetic and reconstructive goals. Listing your concerns can help you communicate with our team.
Techniques used for revision vaginoplasty procedures
Revision Vaginoplasty with Skin Grafts
Revision Vaginoplasty Peritoneal Pull Thru
Revision Intestinal Vaginoplasty
Robotic Vaginoplasty revisions are reserved for patient who have failed primary penile inversion vaginoplasty.
This procedure can increase the length of the vaginal canal while minimizing the potential of rectal, urethral and bladder injuries
The canal can be extended and replace with a combination of peritoneal flaps and full thickness skin graft
Patient will require postoperative dilation similar to a primary penile inversion vaginoplasty
In many cases, this procedure can replace the need for a Colon or Sigmoid vaginoplasty in selected cases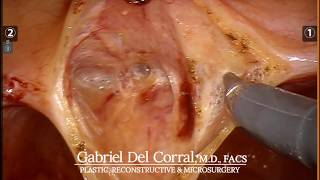 Revision vaginoplasty (after loss of depth): A secondary procedure allowing for revisions to the urethra, neovaginal canal, labia minora, and majora addressing asymmetries within the vagina, and scar revisions to help functionality. MedStar Center for Gender Affirmation specializes in revisional procedures after complications from primary vaginoplasty
Colon vaginoplasty: A different approach to an original vaginoplasty. The colon or small bowel can be used to line the vaginal wall to create depth, dilation, and providing a natural source of lubrication. At the MedStar Center for Gender Affirmation, we use a robotic-assisted approach to minimize incisions in the abdomen, and faster recovery while providing better access for the revision
Peritoneal Pull Through Vaginoplasty
The first Peritoneal Vaginoplasty was performed in 1974 by Davydov. Peritoneal Vaginoplasty has been used in the past for reconstruction of female vaginas in patients who require reconstruction for congenital reason. More recently, this technique has been used for individuals looking for gender affirmation surgery. In this technique, the peritoneum (Wallpaper) of the abdomen is elevated and "pull through" the pelvis for creation of a hairless vaginal canal. The peritoneum can stretch and its somewhat more resistant to contracture than the traditional Penile Inversion Vaginoplasty. The technique offers the same recovery time as a traditional penile inversion vaginoplasty. Many patients report self-lubrication, however, there are no physiologic studies showing this benefit and we do not claim this is a self-lubricating option.
Peritoneal Vaginoplasty is an option for primary and revisions cases.
The peritoneal Vaginoplasty Pull Through technique also offer several advantages:
No potential for hair regrowth
Soft, sliding surface allows for better sexual experience
Greater initial depth than traditional methods
Expansible tissue
No bowel anastomosis compared to Intestinal Vaginoplasty
Less chance of vaginal prolapse
Available for primary and revisions cases.
Disadvantages:
Requires Vaginal Dilation
Longer Operative Time
Not Ideal for patient with very short penile length.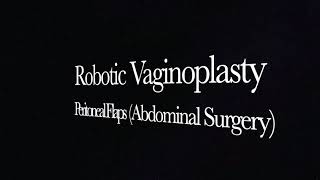 Intestinal Vaginoplasty Revision
Benefits:
Average depth 5-7 Inches
Lubrication
Less Dilation requirements
Resembles vaginal mucosa
Most patients feel an improve and easier dilation
Disadvantages:
Abdominal surgery
Increase mucus production during the first months after surgery
Potential for abdominal complications (Low Risk)
Requires long term surveillance of the colon